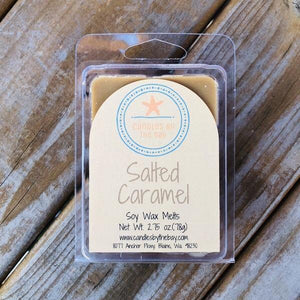 Salted Caramel Soy Wax Melts
These decadent soy wax melts will have your home smelling super yummy and your mouth watering. This scentnus made up of notes of sweet shredded coconut, caramelized sugar, and sweet caramel vanilla. A must have in your fall fragrance lineup. 
Instructions For Use: Break off a cube or two and place into a UL listed or tealight warmer only, not for use on stovetop. Discontinue use when fragrance is no longer detectable. 
Approx. Net Wt.- 2.75-3 oz. 
---
We Also Recommend
---