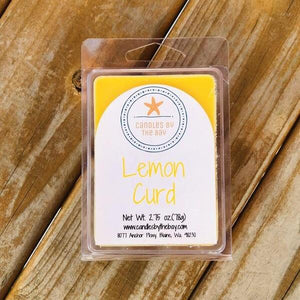 Lemon Curd Soy Wax Melts
Traditionally lemon curd is a staple with English afternoon tea and is used as a spread on finger cakes, tarts, and scones. Our lemon curd wax melts take that mouthwatering lemony scent and fill your home with the scent of fresh, zesty lemons, warm vanilla extract, and a hint of sugar blended with fresh cream. It's a refreshing and mouthwatering blend of tart and creamy.
Instructions For Use: Break off a cube or two and place into a UL listed or tealight warmer only, not for use on stovetop. Discontinue use when fragrance is no longer detectable. Not for human consumption and please keep our if the reach of kids and pets as they might mistake the irresistible scent for food and eat them. 
Approx. Net Wt.- 2.75-3 oz. 
---
We Also Recommend
---