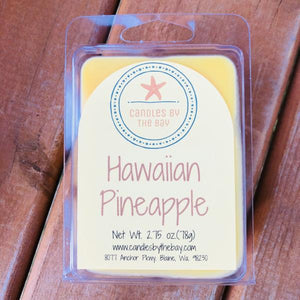 Hawaiian Pineapple Soy Wax Melts
Fresh juicy pineapple! I can almost feel the joice running down my chin when I smell this. This scent is perfect for summertime and great to melt by itself of to mix with other scents to create your own unique scent. 
Instructions For Use: Break off a cube or two and place into a UL listed or tealight warmer only, not for use on stovetop. Discontinue use when fragrance is no longer detectable. 
Approx. Net Wt.- 2.75-3 oz. 
---
We Also Recommend
---