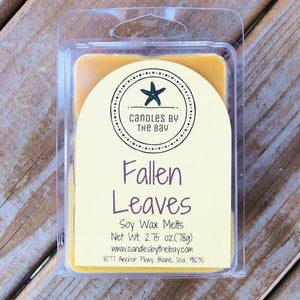 Fallen Leaves
The scent of damp leaves scattered about on a forest trail. Fall is the best time of the year for the unique scents that nature can bring us and this scent is no exception. A very earthy, musky blend with notes of amber and patchouli and a hint of exotic spices. 
Marked down from $5.50
Colors may vary from picture-red, yellow, or orange.
Instructions For Use: Break off one or two cubes and place into a UL approved melter for wax. Allow to melt thoroughly and enjoy. Not for use in pans or on stovetop. 
Approximate Net Weight: 2.75-3 oz. 
---
We Also Recommend
---