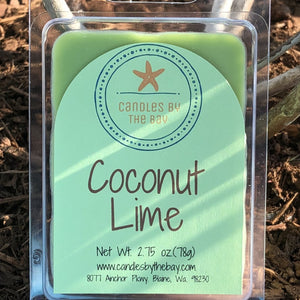 Coconut Lime Wax Melts
"Now lemme get this straight
You put the lime in the coconut, you drank 'em bot' up" This smooth fusion of creamy coconut and tart lime will make you wanna dance!
Instructions For Use: Break off a cube or two and place into a UL listed or tealight warmer only, not for use on stovetop. Discontinue use when fragrance is no longer detectable. 
Approx. Net Wt.- 2.75-3 oz. 
---
We Also Recommend
---