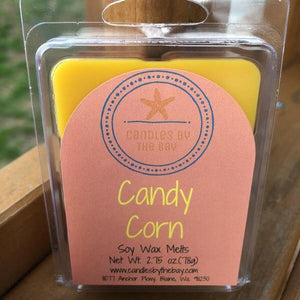 Candy Corn Soy Wax Melts
Candy Corn-the staple of fall candy and Halloween decor. I can remember as a kid a candy dish with these little sugary sweet triangles of goodness. Our candy corn melts are layered to look just like the little candies when you break them out and they smell just like the candy. A great addition to your fall home fragrances. 
Instructions For Use: Break off a cube or two and place into a UL listed or tealight warmer only, not for use on stovetop. Discontinue use when fragrance is no longer detectable. 
Approx. Net Wt.- 2.75-3 oz. 
---
We Also Recommend
---