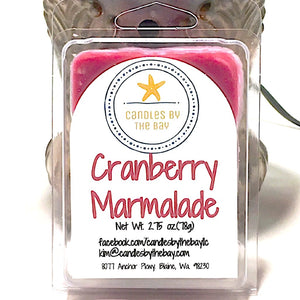 Cranberry Marmalade
One of our 2020 Christmas Collection. This fragrance is a luscious blend of tart cranberries, spiced apples, and fresh California orange peel. Perfect scent to get into the holiday spirit, sweet and tart. 
Marked down from $5.50
This fragrance oil is infused with natural essential oils of Cinnamon, Clove and Orange.
Approximate Net Weight-2.75-3 oz. 
---